Organizations across the globe want to take and retain the top spot. But this is not something that happens in a day. It requires innovation and consistent efforts. However, if you use the right technique, you can achieve the top spot. ISO standards are your key to success. The International Organization for Standardization or ISO has released numerous standards for organizations falling in every domain. Such standards offer a framework that you can adopt in your organization and get that competitive edge over others.
ISO standards focus on a few common things, which are quality, safety, and customer satisfaction. Although there are numerous other aspects to ISO standards, the ones mentioned above are common in most of them.   Following these standards, you can raise the quality of products that you produce and the services that you deliver. Once you implement ISO standards in your company, you have to file for certification. A certificate issuing body will come and examine your organization.
And if you comply with all the guidelines, you'll certainly get the certification. Keep one thing in mind that ISO standard implementation is not something everyone can do. It requires the right skills and effort. And, if you're in California, ISO Pros can help you implement the standards and certify for the same.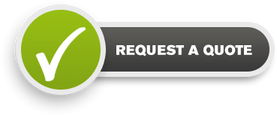 Is the ISO standard Certification Necessary?
ISO certification is the trademark or symbol indicating that your organization abides by the guidelines as stated under any specific ISO standard. It will act as a seal of trust for your stakeholders and for your customers as well. Therefore certification is quite necessary. Otherwise, you'll have nothing to support your claims.
How Can ISO Pros Help?
Experience and skills are what that matters while choosing someone for your organization. ISO Pros is the best choice if you are finding someone to help you with ISO implementation.
Range Of Standards: At ISO Pros, you can expect almost every standard. Our experts have helped numerous organizations with different standards. This has made us experts in this arena. You can rely on us for auditing, training, consultation, and implementation of all ISO standards. If you're doubtful about any standard, please call us and rectify the issue.
Unique Protocol: ISO Pros achieve the highest success rate because of our unique process. Unlike other companies, we never follow a generic approach for every organization or standard. We know different organizations and standards come with different demands. And that is why we follow a custom approach.
Customer Rating & Reputation: We have always kept customers our top priority—no wonder why organizations choose no one but us when it comes to ISO consultation. With our success rate and reputation, you can trust us with your organization.
Auditing Services
Here are some auditing services that ISO Pros will help you with: –
Outsourced Internal Auditing
Virtual Internal Audits
Audit Management Systems ISO 19011
Second Party Audits
Supplier Audits
Supplier Evaluation
Compliance Audits
Pre-assessment Audits
Documentation Audit/Desk Audit
With these many services, you'll never have to go to some other company. Also, you can use our experience in your favor. Call us now to learn more!