Additional ISO Certifications We Offer in Los Angeles, California (CA)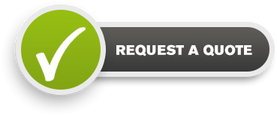 ISO Pros is a renowned name in the ISO industry. Whenever some organization needs auditing, training, consultation, or assistance in ISO standard implementation, ISO Pros is where they all refer to. If you want some help regarding your ISO standard implementation, training, or consultation, this is the best place for you.
Creating Standards and implementing them are two different things. ISO has played its part in creating those standards, and now it's time to implement those standards in the right way and improve every possible aspect within or outside the organization. ISO Pros can help you with any standard you name. It's not something out of the air. ISO Pros are experienced enough in whatever we do.
We have dealt with companies of all types and standards of all kinds. So, we can together make this standard implementation and certification sound pretty easy. You can, for more information, refer to the below data and find what standards we support. You'll get an idea of how versatile we are.
Automotive IATF 16949: IATF 16949 is a standard specifically for automotive organizations. If you manufacture or supply automotive parts, you must certify for 16949 and maintain the desired quality.
Anti-Bribery ISO 37001: ISO 137001 effectively handles the anti-bribery system within an organization. You can implement this standard for the good of your organization.
Asset Management ISO 55001:  ISO 55001 is another specific standard for the organizations or departments that manage assets.
Aerospace AS9100: Whether it's the aerospace, space, or defense industry if you manufacture parts or components for the same, AS9100 certification is necessary. You'll need expert supervision before you could certify or implement this standard. 
Aerospace AS9102: the FAI or First Article Inspection has specific requirements regarding the documentation for the aviation, space, and defense industries. It guides the manufacturers of assemblies and small electric components.
Body Armor BA 9000:  BA 9000 sets guidelines for the manufacturers to maintain a certain quality for Body Armor.
Capability Maturity Model Integration (CMMI) Levels 1-5: CMMI is a pretty unique standard and applies to all industries. CMMI comes along with five maturity levels. When you apply for certification, a level is assigned according to how your organization performs.  It can help your organizations to simplify processes and streamline the flow.
Cyber Security Maturity Model Certification (CMMC): Crafted by the Department of Defense, it's a mandatory standard for organizations dealing with defense contracts and confidential data. The motive is to protect sensitive or confidential data.
Counterfeit AS6081: One big risk to the supply chain is the entry of defective or counterfeit parts. And to prevent such risk, Counterfeit AS6081 is implemented. ISO Pros can help you apply for AS6081 certification. Please contact us for further details.
Energy ISO 50001 and SEP: If you think your organization or processes consume an unnecessary amount of energy, ISO 50001 and SEP can help you effectively manage energy usage and reduce the greenhouse gases your organization emits.
Environmental ISO 14001: ISO 14001 specifically targets companies that have an impact on the environment. It ensures the impact is checked and reduced.
Ethical Sourcing SQFI: SQFI is pretty unique. It's for those organizations who want to demonstrate that they effectively manage their social impact. If you need more info, make sure to reach out.
Food Safety Modernization Act FDA FSMA: Dealing with the manufacture or distribution of food across the world is not a small thing. It involves numerous risks, and one such risk is foodborne diseases. FDA FSMA can help organizations prevent the same.
Food Safety ISO 22000: ISO 22000 is there to ensure that basic quality requirements for food are met. If you are from a related industry, ISO 22000 is only going to help you.
Forestry SFI ATFS (Sustainable Forestry): The Forestry SFI ATFS lays stress on saving biodiversity, animals, and water.
Gluten-Free Certification (GFC): GFC is useful only if you belong to the food industry. This certificate ensures that your products are gluten-free and safe for consumption.
ISO/IEC 27001: ISO/IEC 27001 is only useful for organizations that want to maintain the safety of information assets within an organization.
 International Traffic in Arms Regulations, ITAR: IATR is for some very specific organizations. If you develop, produce or distribute defense or space-related equipment, you must certify for this standard.
IT Service ISO/IEC 20000-1: IT Service ISO/IEC 20000 deals with companies associated with the information technology sphere. This standard can be adopted or implemented by organizations that want to provide timely delivery and good services to their customers.
Medical Devices ISO 13485: Manufacturing of medical equipment or devices has to be done with care. To ensure this ISO 13485 came into the picture. It states some guidelines that'll help you maintain or improve the quality of medical products.
Occupational Health & Safety Management System ISO 45001: ISO 45001 is a standard that helps maintain a healthy and safe work culture in a factory or manufacturing facility. Any company with ISO 45001 will have to demonstrate that working conditions for the employees or workers are safe enough.
Supply Chain ISO 28000: Supply chains, irrespective of the industry, are exposed to numerous risks. Such risks have to be prevented to ensure the safe and efficient working of supply chains all over. ISO 28000 ensures the same within an organization.
Telecommunications TL 9000: Telecommunications industry is pretty vast. It involves numerous aspects that one has to keep in mind. And to meet one such supply chain aspect, you can adopt TL 9000.
Quality ISO 9001: ISO 9001, as you may know, focuses on improving the quality of products by tweaking the processes. It can be adopted by an organization of any type and size.
Responsible Care RC14001: RC 14001 targets the chemical industry. RC 14001 is to ensure that your organization has high performing standards and can create better value for your business.
Packaging ISO 15378: If you manufacture packaging material for different products, you may want to consider this standard. ISO 15378 can help you drastically improve the quality of your product. It will last longer and will preserve better.
Free quotes are awaiting you. Call us now!