Getting ISO 45001 Certified in Los Angeles, California (CA)
These days, the major concerns of organizations are about the health and safety of the workers and the management of hazards that could harm them in any way. Every day is full of different challenges. Being free from the related stress is very important, and this can be achieved with the help of ISO 45001 certification.
When your workers are in the best health and an ambitious state of mind, nothing can bring damage to your organization. It becomes the duty of every firm owner and leader to get certified. This certification is applicable for any industry, regardless of size and nature, to ensure its workers' well-being and safety. ISO Pros can lead you in this matter and provide perfect solutions to fulfill this certification requirement.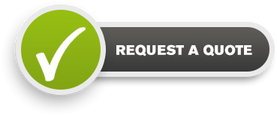 What do you need to know about ISO 45001?
The international organization of standards (ISO) in 2018 published the ISO 45001 certificate. This new standardization created a complete system regarding occupational health and safety management (OHSM).
It lays stress on the risk and damages involved in the industry and the need for the safety of workers, which should be the top priority of the business owner. The purpose of ISO 45001 is to value lives and create a safe yet effective work environment.  It involves the recognition of danger and hazards and the method of controlling it. Involving health and safety issues in your organization's management improves worker engagement and advanced and secured occupational health and safety performance.
You can enhance your credibility and ensure your customers that you meet the requirements laid by international organizations. ISO Pros in Los Angeles, California (CA) have been working in the past and will continue to work with a more straightforward, faster, and cost-effective method that will suit your organization.
The benefits of ISO 45001 are diverse. These days where the pandemic has created havoc in the entire world, we've to be more cautious and take very measure like ISO 45001 to protect our workers in specific and business in general. Please refer to the below benefits: –
Increased potential for profit and market share
The overseas market will welcome your products and services
Enhanced reputation and leaving behind your competitors
Eligible to apply for international and government tenders
Improved stakeholder relationships
Better Customer satisfaction
Why choose ISO Pros for ISO 45001 Consulting?
ISO Pros have made the implementation process affordable for the customers. Approach based methods and quick practical solutions by a highly qualified professional are foundational for our success. We are a handful of professional consulting and auditing professionals with a wide range of customers and the satisfaction rate. We specialize in helping organizations understand and implement standards irrespective of the size, type, or domain.
We follow these steps to attain perfection-
Analyze and detect- even the minute detail serves us purpose, and hence we provide a personalized experience.
Rectify- your involvement serves a major role. We strive to find the issue and work accordingly.
So just don't wait; call us for the best ISO implementation service in California.